Sidebar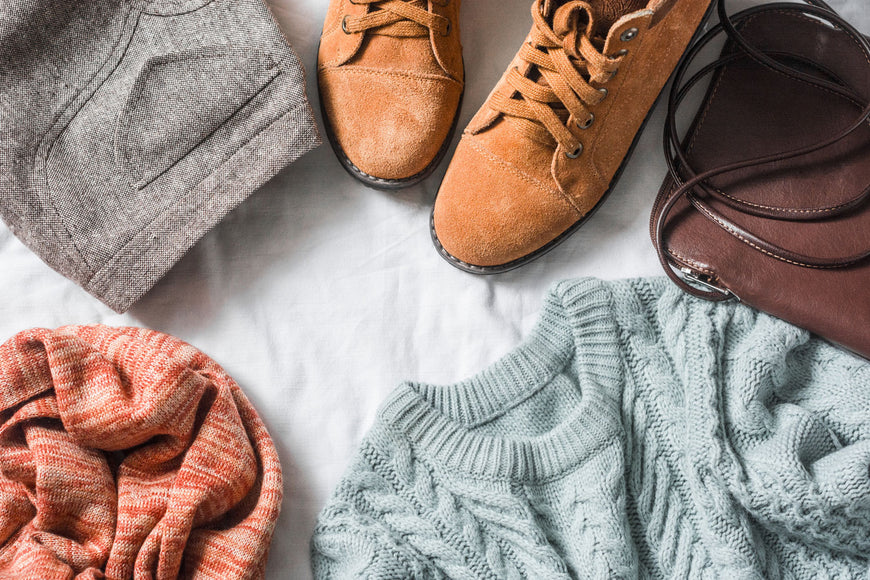 Staying Warm with Winterlace Winter Apparel 2021-2022
With winter just around the corner, it's finally time to start wearing cute winter beanies and shop for warm clothes. But that doesn't mean you should just pick anything bulky and long-sleeved - believe it or not, there's a method to the madness.
So today we're going to help you make sense of your winter apparel selection. Here are 5 tips that'll help you choose winter apparel and use them to keep yourself warm throughout the season:
Layer up
As anyone who has experienced the intense cold of winter can tell you, the secret to survival is in layering - the colder the winters in your area are, the more layers of clothes you should wear. So if you live in Alaska, you should have at least 4 layers of clothing on.
These usually include your long underwear layer (base), middle layer, insulation layer, and shell/outer layer. Together, these layers work to keep you warm and dry.
Choose the right material
Before you buy any winter clothing item, ensure that it is made of a suitable material. For instance, if you're looking for something to be the base layer of your outfit, you need a material that will hug your body and wick away any sweat or water.  So you shouldn't go for absorbent materials like cotton.
Instead, look for polyester or silk. And when it comes to the middle layer, look for materials and clothing items that can trap in some air and absorb any moisture from your base layer. Mid-layer clothes are usually shirts, sweaters, and trousers made from wool or agora. They should fit you well but not be tight.
When it comes to the insulation layer, the loft is key - you need something really thick. That's why this layer of clothing is usually only necessary if it is freezing. You can get premium insulation clothing from brands like Primaloft and Polaguard. As for your outer layer, always keep your eye out for materials that can protect you from wind and water. These may be nylon, Sympatex, or Gore-Tex.
Maintain space between your layers
When it's really cold, it's easy to think that all your clothes should be snug. But that's not the case - some space between your layers is integral for heat retention. Ultimately, the only clothes that cling to you should be your base layer. The others should leave thin boundaries of air that will help keep you warm.
Accessorize for warmth
When dressing up for cold weather, don't forget to protect your extremities - they too can lose heat. So invest in some winter beanies, gloves, socks, scarfs, and lined boots. Apart from keeping you warm, these accessories can present a great way to add some oomph to your outfits.
Don't overdo it
As you pick out your clothes this coming winter, remember that your goal is to stay warm and dry. So choose your clothes depending on your region's temperature severity and your body's specific needs. Don't go overboard with the layering and end up sweating instead!