Sidebar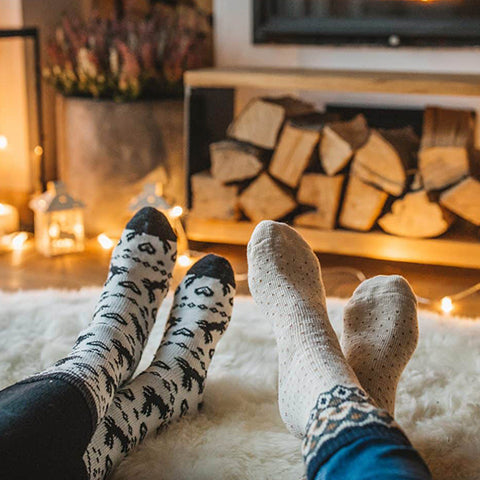 5 Cold Weather Essentials For This Winter
Winter weather can get quite cold. It is important to dress appropriately for the weather, so that you don't become uncomfortable or expose yourself to dangerous temperatures. The following are five winter essentials that you should have in your wardrobe. For best results, shop before the winter season and shop online for the best deals and prices.
Winter gloves
Winter gloves are a crucial part of any winter wardrobe. Winter gloves protect your hands from hypothermia and frostbite; they also keep you comfortable during cold winter weather.  You should look for different types of winter gloves depending on what you plan to do while wearing them. For example, look for snug leather gloves if you plan to drive; and opt for thicker but less practical gloves if you will be outside for a longer amount of time.  To get the best prices, purchase bulk winter gloves since bulk winter gloves will be available for a more reasonable price.
Scarf
Scarves can protect your face, chin and neck from the cold.  A good scarf should be able to wrap around your lower face, chin and neck without being too form-fitting or too loose. Opt for scarves made with insulated material, such as good quality wool, as these will keep you warmer for a longer amount of time.
Winter hat
 A hat is essential for keeping your head warm during the winter. There are many different types of winter hats  and the one that you choose will depend on your personal style, as well as how long you will be exposed to cold temperatures. Most people should look for snug-fitting hats made from wool and similar thick materials. If you will be outside for a long time, such as doing work outside, consider a hat with a full face covering for additional protection.
Winter boots
A proper pair of winter boots will keep your feet protected all winter long. Good winter boots can also keep you from slipping on the ice and becoming injured during the winter time.  Look for winter boots designed to provide additional traction while walking; if you live somewhere with a high snowfall accumulation, opt for taller winter boots.  Winter boots with the best protection will have an interior layer made with wool or a similar insulating material.
Thermal wear
Thermal wear  is one of the most important yet often overlooked types of winter weather gear. Thermal wear  is intended to provide you with a base layer of thermal protection against cold weather. Thermal wear can be worn underneath your regular outfits, even when you are inside. It is especially essential if you will be outside for any lengthy amount of time, such as shoveling snow or doing work outside.  You should opt for thermal Ware made from wool or otherwise 100% natural materials, as these will provide the best base layer for your winter wardrobe.
Remember, winter essentials are something that you should have in your wardrobe before cold weather sets in, so make sure you have these above items purchased before it begins to get cold in your region.
Visit our shop for every deals on winter essentials.